INSPIRED BY DIFFERENCE.
Here at the YK Guitar Lessons London Ontario we love what we do!
Our philosophy:
At YK Guitar Lessons London Ontario, music is not a luxury, it is a need, we dont expect you to become a virtuoso musician (unless you want us to help you reach that goal), we believe that all people in the world should learn and play some sort of instrument in one way or another turning it as part of their daily lives. Sometimes people find it impossible to play an instrument due to a physical, psychological, economical limitations but you 'll find people in the world that overcome these limitations.
In the last two decades, music is spreading like a virus around the earth through the internet, it is a digital product and it spreads easily to all places in the world.
We ask you to drop your hesitations and the wishful thinking, stop dreaming about it and let our instructors guide you how to dedicate 5-10 minutes of your day to let loose of your stress and have some quality time.
Our Team:
The team consists of various experienced musicians that have worked in the music industry as music teachers, performers, composers, songwriters, band members, music career consultants, music producers. The team has overall a spectrum of skills ready to support its students and their goals and transmit their passion for music. The instruments that we teach are the following.
Classical Guitar, Acoustic Guitar, Songwriting, Music Theory, Music Career Consulting, Bouzouki lessons on Skype.
We are eager to help you out on your journey!
Without music, life is a journey through a desert.
To give access of music teaching to students all over the world, teach the fun side of music and enrich people's lives by giving them a higher quality of life through music.
01. CLASSIC GUITAR.
Learn the basic techniques and advance to the next level playing awesome classical pieces.
• Legati
• Scales
• Arpeggios
• Bar chords
• Tremolo
  Learn to play any kind of song on your acoustic guitar and also make your own songs.
• Easy songs with as few as possible guitar chords for those who are just starting to play guitar
• Intermediate songs for those who are more experienced and want to enrich their song list
• For those who are quite advanced and feel the need to compose, we have all the tools and tricks for you to make your own songs and learn the fundamentals of songwriting.
Learn guitar fast and organized, stop wasting your time and energy on methods and guessing that do not work.
• Ever wondered how to write a song?
• Do you feel lost with so many songwriting articles on the internet?
• Have you felt expressing how you feel with a song but didn't have the music skills to do it?
• Are you looking for a music teacher who is passionate and fun to learn from?
Here on YK Guitar Lessons London Ontario  we will help you improve your music skills and get a jumpstart with your guitar passion fast.
Most people see music theory as something really boring and irrelevant to guitar playing, once you get the grasp of it you ll find out the fundamentals of music feeling and interpretation.
Learn in a fun and methodical way the power to evoke any kind of emotion you wish your audience to feel.
• Pitches, scales, modes, and chords
• Keys and intervals
• Rhythm and form
• Harmony 1: functional harmony
• Harmony 2: inversions, cadences, and sequences
Many musicians have no clue about writing lyrics, not knowing when to use certain rhymes, rhyme schemes, lines, phrasing and    and not having a good grasp of the english language.
Your troubles are over, we will give you the tools and knowledge you need to become a lyrics expert writer and help you amaze your self as well as your listeners. Captivate them with you lyrical spell!
Thanks to our guidance you will achieve two things:
• Make people sing your songs on your your live gigs and love you for it!
• Make your songs memorable in your fans hearts forever.
06. MUSIC CAREER CONSULTING.
Do you want to start your music career and don't know where to start?
Learn the first basic steps how to build your resume and promote your self in order to get professional connections and learn what's needed to be taken seriously as a musician.
07. BOUZOUKI LESSONS THROUGH SKYPE.
Learn to play bouzouki from the student of the nationwide known bouzouki player in Greece "Polikandriotis"
Yannis Kafkas is an experienced, talented bouzouki player and a patient teacher that is dedicated to help you learn bouzouki and master all it's needed techniques.
• Arpeggios
• Dictee (Ear Training)
• Songs
• Legatos
• Scales
• Music Theory
• Improvisation
etc.
Let's begin our music journey.
Online Classical/Acoustic Guitar & Ukulele Lessons
YK guitar lessons london ontario is taking serious action towards Covid19.
Canadian Statistics show a 50% worsening of mental health cases, the depression rate has increased by 15% and anxiety rate has increased by 23% due to isolation and social distancing cause by the pandemic.
Decades of scientific research show that music lowers down stress, anxiety, depression, and increases mental health.
First priority of our music school is our students happiness and well being. We form music plans based on their needs and wants (dexterity issues, mental health, autism, etc) to help them heal physically, mentally, emotionally and psychologically.
We teach music strictly online to prevent the spread of Covid19, and also we provide our students with electronic material (videos, pdfs, mp3s, etc) in order to avoid the spreading of bacteria in this crucial season.
Email:[email protected]
Tel.:5194884108
After you pay for your lesson time we will contact you in 24 hours !
Let's begin our music journey.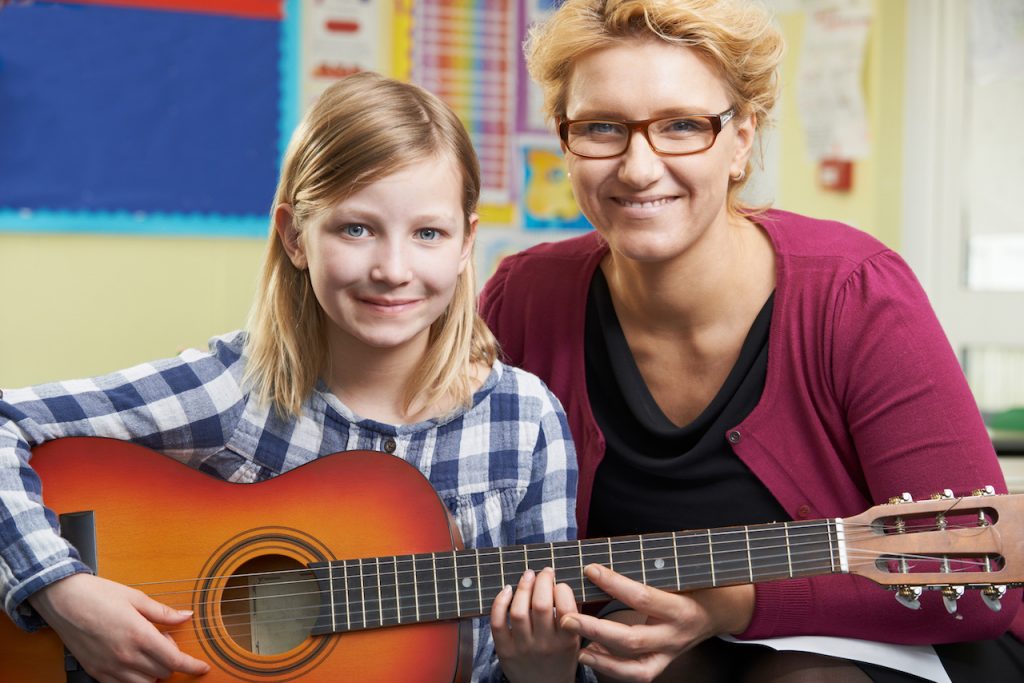 At the YK guitar lessons london ontario we care about our young students musical growth.
We teach in a fun way for the kids and lots of patience so that they can build emotional, spiritual and mental balance along with social skills and capabilities that will help them have a bright future.
22 benefits that music develops in your child
• Problem solving
• Increased intelligence and fulfillment
• Better grades in school
• Openmindedness
• Creativity and innovation
• Emotional Intelligence
• Happpiness in their daily life
• Social life and human relationships
• Decision making
• Less stress and increased health
• Better sleep
• Decreased depression
• Better health diet
• Better learning and memorization
• Brain stays healthy at a very old age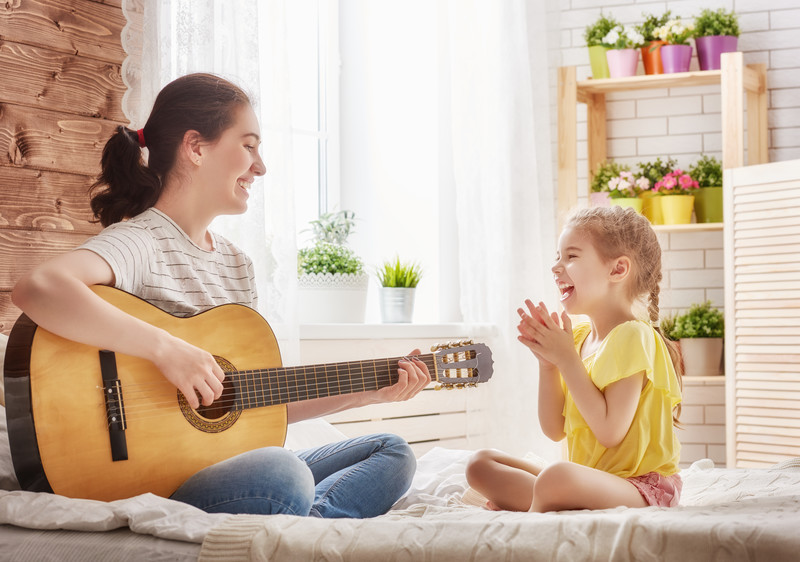 • Better verbal skills and reading
• Better performance in mathematics
• Better language skills (foreign or mother language)
• Better concentration
• Delaying in growing old
• Greater confidence and self appreciation
• Usage of both brain hemispheres
Don't hesitate anymore and help your kid succeed in life!
Book for your two first free lessons now 🙂
Either write something worth reading or do something worth writing
Secret of Songwriting (Write songs that your fans will remember forever)
by Yannis Kapa Throughout my music career I have learned certain things that most of today's songwriters never realise. Ways that really get your message across to your fans in a very simple and creative way that makes them remember your songs for a very long time.
Here are the secret songwriting rules:
Secret of songwriting #1:Bius: Nothing connects more to the audience than a song that comes from real life. Remember when was the time you got hurt by someone or some situation? Or the one time when you got so infatuated by a girl that you lost all sense of reality. A trip…? or a phase of life that made you realize something. How did it make you feel? Describe this experience in simple words.
Secret of Songwriting #2:Don't think….feel: It all comes down to emotion….the emotion will open your creativity and the words will start flowing, remember vividly an intense experience regardless of emotion (pain, love, happiness). Relax and let your self free to write.
Secret of Songwriting #3:Be philosophical: Worldly problems, personal problems, anything that troubles us and people around us makes it great material to write songs about (love, family, being broke, alcohol, drugs, war, politics, etc).
Secret of Songwriting #4:Simple and Direct: Keep each sentence within 3-5 words. And 3-4 sentences in each verse. The more simple it is, the faster the message will get to the hearts of the audience. Describe in simple words what kind of a message do you want to send. Nothing too fancy or too complicated.
Secret of Songwriting #5:Creative: Write lyrics simple yet catchy for their ears, dont use words or lyrics that they have been used million times before…e.g. " I know you want me…you know I want you… I love you, I miss you….etc". People have heard these types of lyrics over and over ….it doesn't impress them anymore, it is now boring. When common lyrics come into your mind, erase them or change them, give the meaning in a different way that noone has used before, as long as it remains simple within a few words.
Secret of Songwriting #6:Cohesion: Verses and words do not necessarily have to always rhyme but the meaning has to connect between them and throughout the song.
Secret of Songwriting #7:Listen to songs: There is no virgin birth in lyrics, all your favourite songwriters listened to  other songs and had their own favourite songwriters.
Secret of songwriting #8:Read poetry: Poems of your culture and international ones, you can adopt words and expressions from other cultures and incorporate them into your own, but translate the meaning in your own way….don't translate just the words.
Secret of Songwriting #9:Pen and Paper: Always carry a notepad  and a pen with you wherever you go,  inspiration is unpredictable, it comes even during your sleep…so wake up if you have to and write it down.
Secret of songwriting #10:Write, write, write: If you don't know how to start, write about anything…e.g. "I went to the store today", "the book was a good read". write about whatever you like, whatever you feel, funny stuff too, inspiration doesn't come on its own.
The secret of songwriting is NOT about just sitting down writing songs all day….Make sure they are heartfelt, they come from your own experiences, problems, happy moments that touched you deeply. Then your songs become alive. People will listen to them and thank you for making them. So get inspired by living your life.
Why having your own professional music website makes you stand out as a musician
by Yannis Kapa Every musician aspiring to become professional needs to have a a professional music website. I am writing this blog today based on my encounter of a european Rock/Metal band that I bumped into last week selling their CD's at a train station here in Switzerland. I cannot offcourse reveal the title of the band due to confidentiality but I will share my story with you nonetheless. As I was switching trains to go back home to London a young lady  stopped me asking to buy her band's CD's, which made me really curious and I started asking her questions. -How come you guys are selling your CD's here at the train station?
-Cause our manager's promotion sucks and she cant find any other way to promote them…
-Do you have  a website? -No, but we have a facebook page with 7,5 K  fans.
-Wow…!Sounds like you guys give large concerts, how big are they? -Well usually we perform in front of 10.000 people and this is our first big European Tour that will be held in a stage big enough for 100.000 people…
I was flabbergasted when she told me that, cause it seemed very ironic that such a successful band would have such bad promotion…and I am not even going to talk about the CD package cause it was made out of a very cheap material that didn't look good either. But going back to the main topic I asked the young lady if I can see the band's CD and so she showed me a copy. -So….how many songs are in the CD?
-"Fifteen songs…" she said.
-And how much do want for this CD?
-"20$ for each copy…" -It seems to me that I am paying much more than I am getting…so how many songs are quite good? -"well 4-5 of them are really good and the rest are ok…" Its a good thing she was being honest with me or else I wouldn't have bought this CD, and I did buy it only cause I felt their struggle…
I tried to be honest with her that bands don't sell their music too much on CD's nowadays but mostly through the social media (Facebook, Cdbaby, Itunes, myspace) noone will buy a whole CD when they can actually listen to it on the internet or through the band's music website, people now prefer to listen to the songs and then simply choose the ones that they really like. If you buy a CD though…you don't know what you are really getting… and what happens is that most CD's have 10-20 songs from which two or three are only good….so basically the buyer gets way less value from what he/she is paying for… That's why today's bands need a professional music website and not just a facebook page…you need to be easily accessible to your fans and look professional also by giving better value with your music. Supposedly you have big fans and they start telling their friends about your music….then their friends will simply try to check out your website and see what you are all about. People will not bother too much searching on the internet to find you after one or two unsuccessful mouse clicks.
So key points for a professional music website: 1.A professional music website makes you look more professional compared to other musicians that dont have a website 2.You are easily accessible to your fans worldwide 3.You get to promote and sell your music globally (therefore always remember to put .com on your website) 4.What you will sell is what you will put your most passion and creativity into and this gives better value to the people that buy your music. 5.Make sure you connect your music website to the social media and search engines (facebook, myspace, twitter, and also on google, yahoo search engines)
And these are the basic rules on how and why a musician needs a professional music website. Thanks for reading.
LET'S TALK.
Fill in the contact form with the required fields. We will respond within 24 hours.